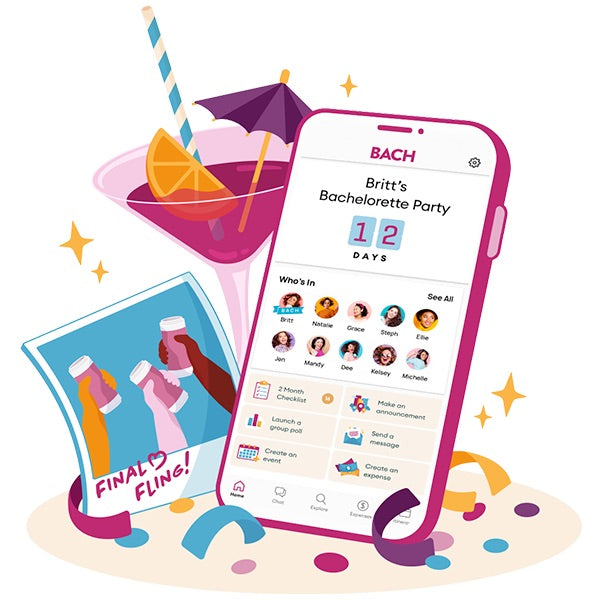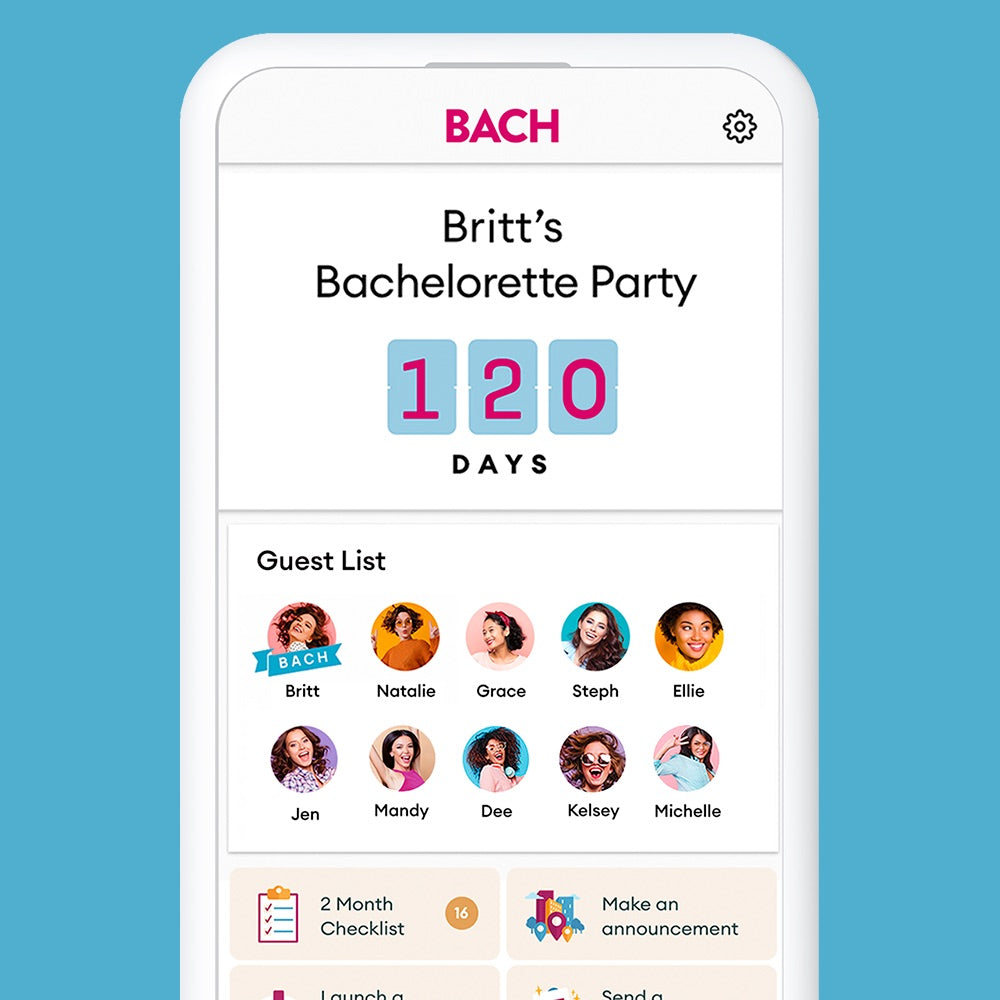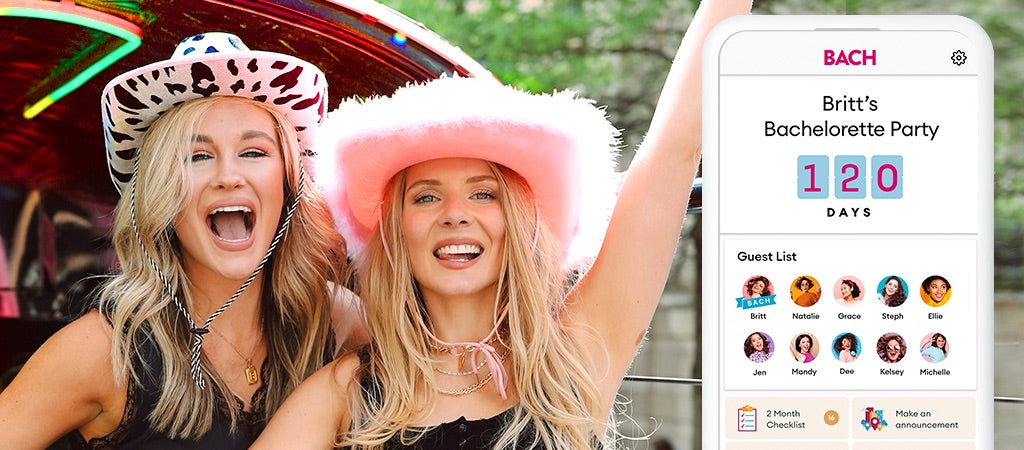 BACH App (free to download!)
BACH is an all-in-one app that gives your group everything you'll need to plan the perfect bachelorette trip! Everyone can use the free planning features, and travelers going to top bachelorette destinations like Nashville, Austin, Scottsdale, and Miami can book the best group experiences for your weekend itinerary. BACH works with the most popular vendors in each city to bring you the must-do's while you're with your crew.
Destinations Offered:
Any Destination
Services:
- Invite, message, and poll guests

- Build a shared itinerary

- Split expenses for the trip

- Organize everyones flight and travel info

- City guides with top recs and hot spots

- Easy-to-book popular group experiences
Pricing:
FREE! Get The App >

Fave Party Ever Planned:


With our app, everyone has the power to plan their own incredible party! Last year, our favorite theme was "Grannies Gone Wild" with each guest dressing as a granny. This year, the trend seems to be dressing up as the groom's first name…but a famous version. Example: If the bride is marrying a Tom, you might find Tom Cruise, Thomas the Tank Engine, Tom Brady, and Tom from MySpace.

Fun Fact:

We have a "Candy Hearts" mural located in Nashville's The Gulch neighborhood featuring fun, Insta-ready expressions such as "What Would Dolly Do," "Engaged AF," and "Bless Your Heart." You can visit it at Finnleys Boutique fashion shop.

BACH App
The #1 app for planning a bachelorette trip  🎉


Disclosure: This page is sponsored by BACH, but all opinions are our own.

BACH App (free to download!)
THE STAG & HEN PARTY SHOP
We believe planning a bachelorette party shouldn't be impossible! Shop affordable, adorable and originally-designed bachelorette party decorations, accessories and games organized by theme.
SHOP NOW