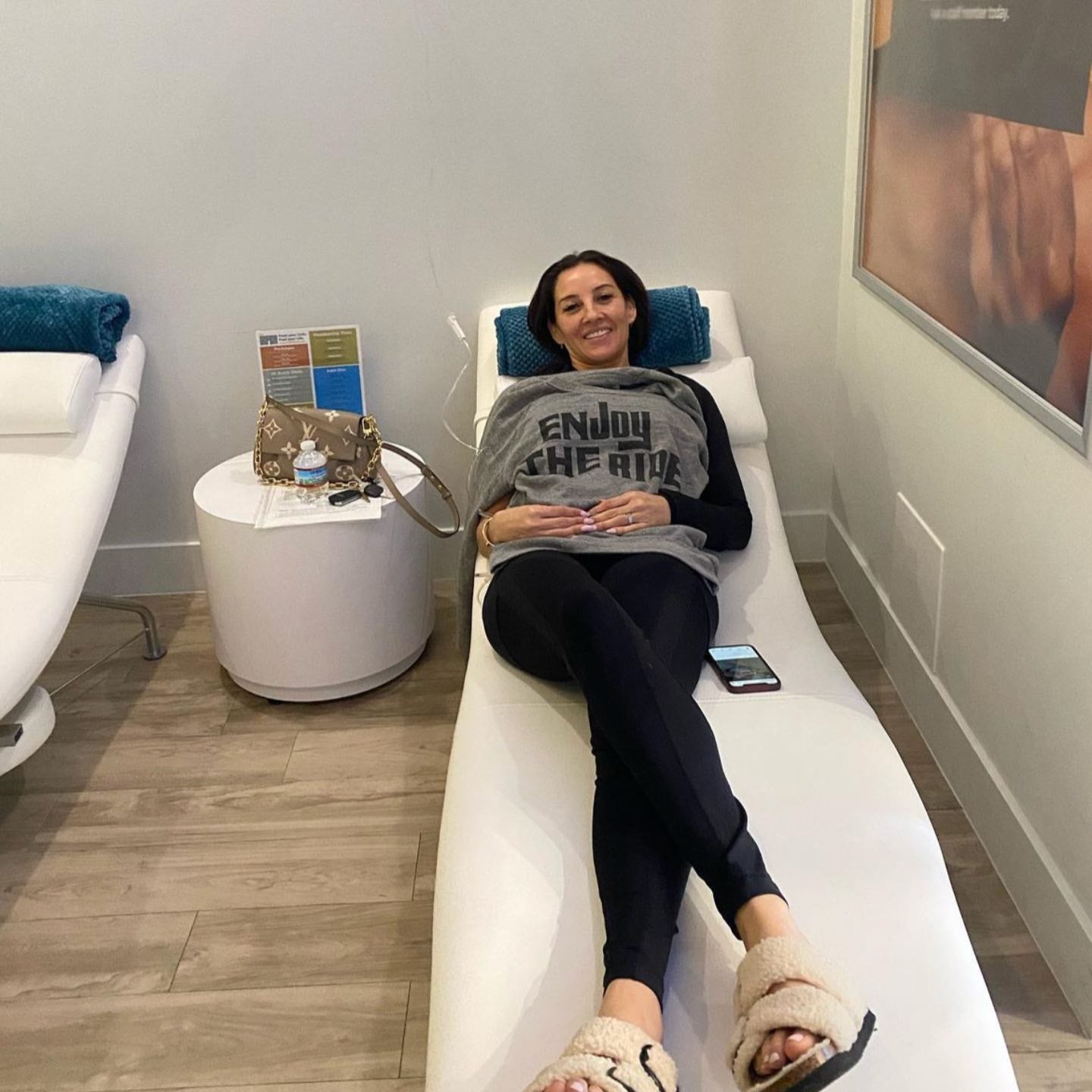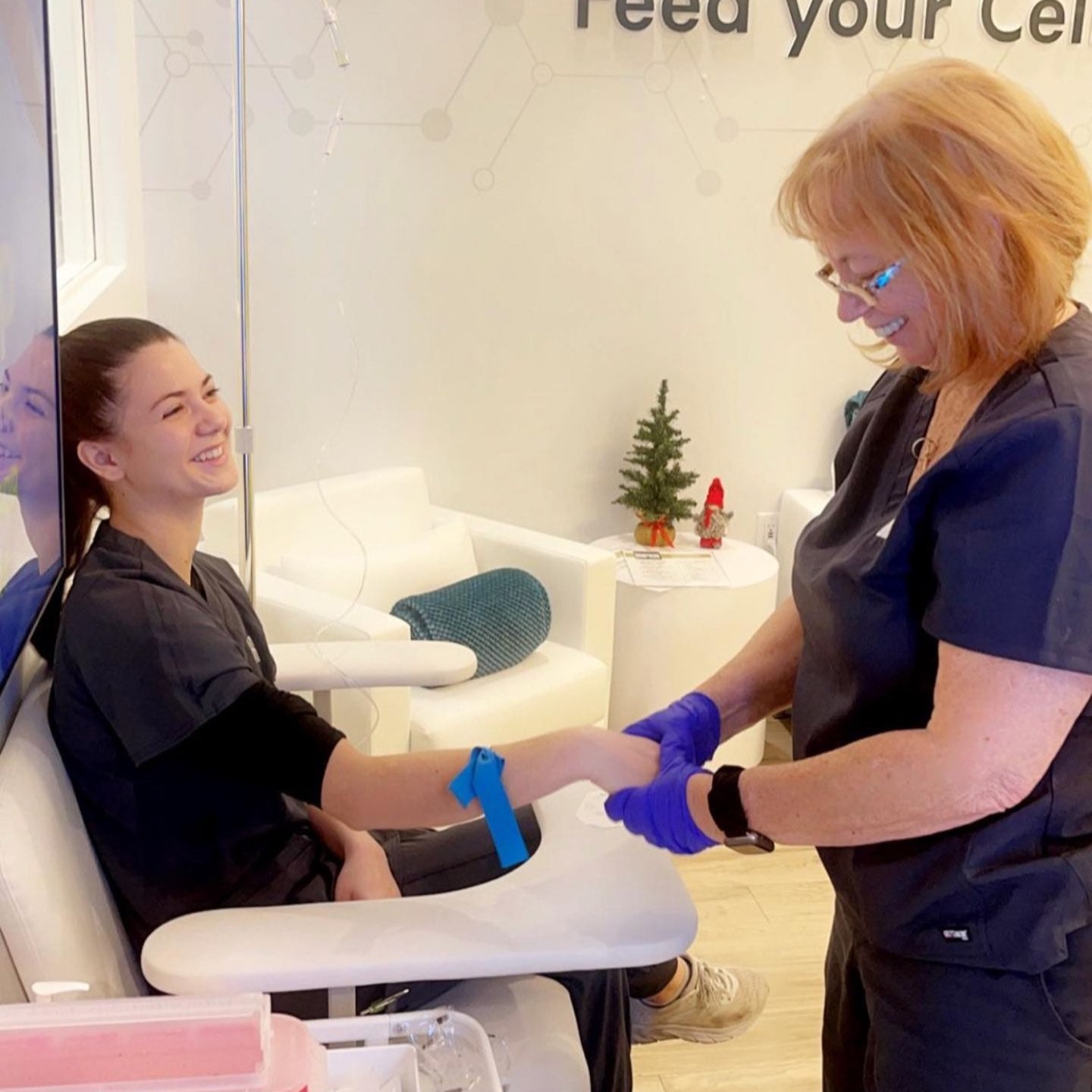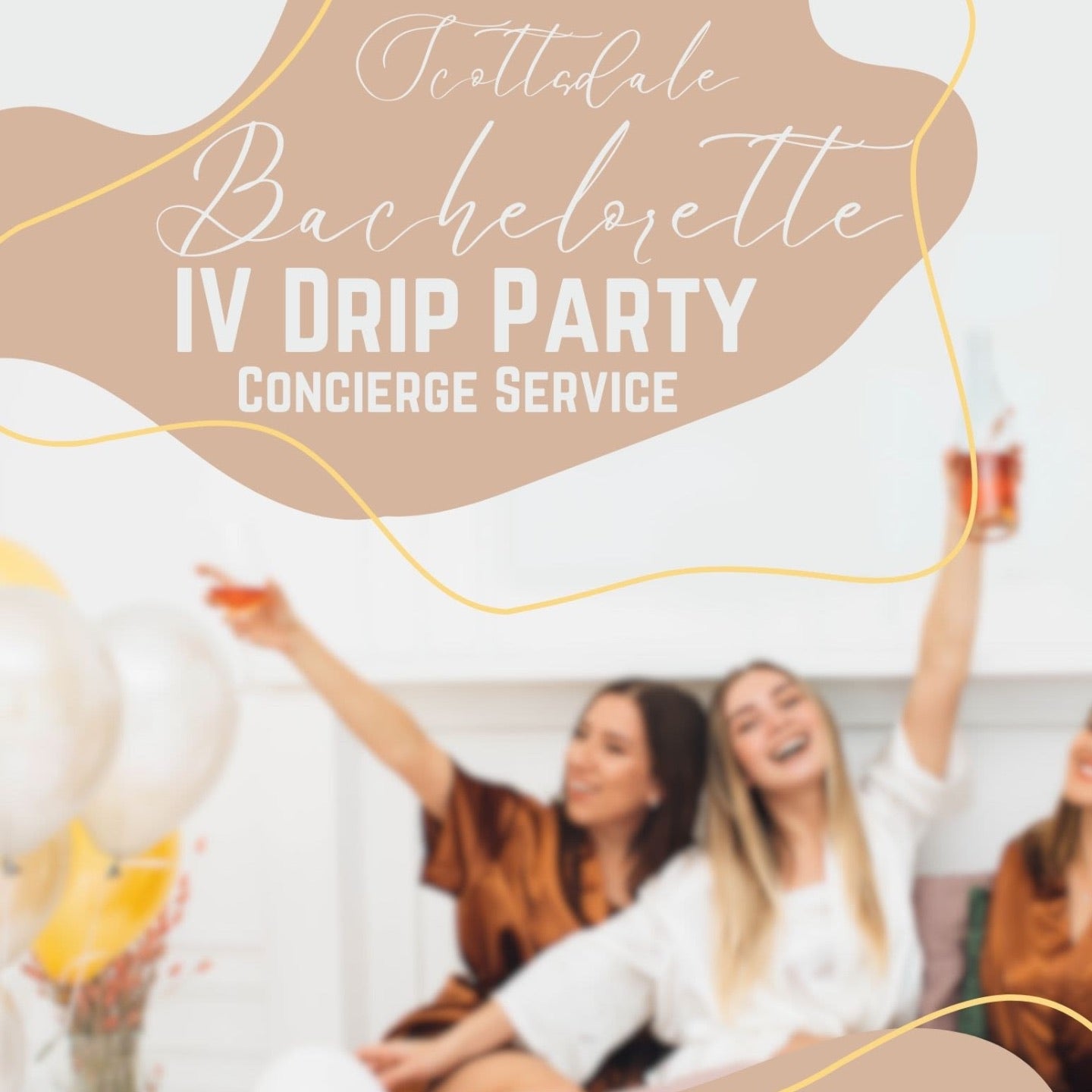 Recover & Replenish with The Drip Bar
A jam packed weekend of bachelorette festivities is sure to come along with some some jet lag, exhaustion, and possibly a hangover or two. Come replenish and recover at The Drip Bar. Our IV's provide you with the hydration and nutrient therapy to help you feel your best so that you can enjoy your weekend in Scottsdale to the fullest.
At The Drip Bar, we provide IV infusions for your
 general wellbeing,
 recovery, mood, sleep, and anti-aging. Come visit our clinic or allow us to come to you with our mobile IV service. We are committed to wellness, prevention, and good health. Just give us a call, and we'll take care of you and your girls!
Highlights: 

Pricing:

$199 per person

Capacity:

Any size group. Parties of 5 or more will receive a 10% discount!

Location:

14676 N Frank Lloyd Wright Blvd. Suite #137
Scottsdale, AZ 85260

What's Included:

- IV lifestyle drips, IV health support drips and IM quick shots


Additional services:

- Red light therapy & halotherapy
- Mobile concierge service
Disclosure: This page is sponsored by The Drip Bar, but all opinions are our own.


Recover & Replenish with The Drip Bar
THE STAG & HEN PARTY SHOP
We believe planning a bachelorette party shouldn't be impossible! Shop affordable, adorable and originally-designed bachelorette party decorations, accessories and games organized by theme.
SHOP NOW