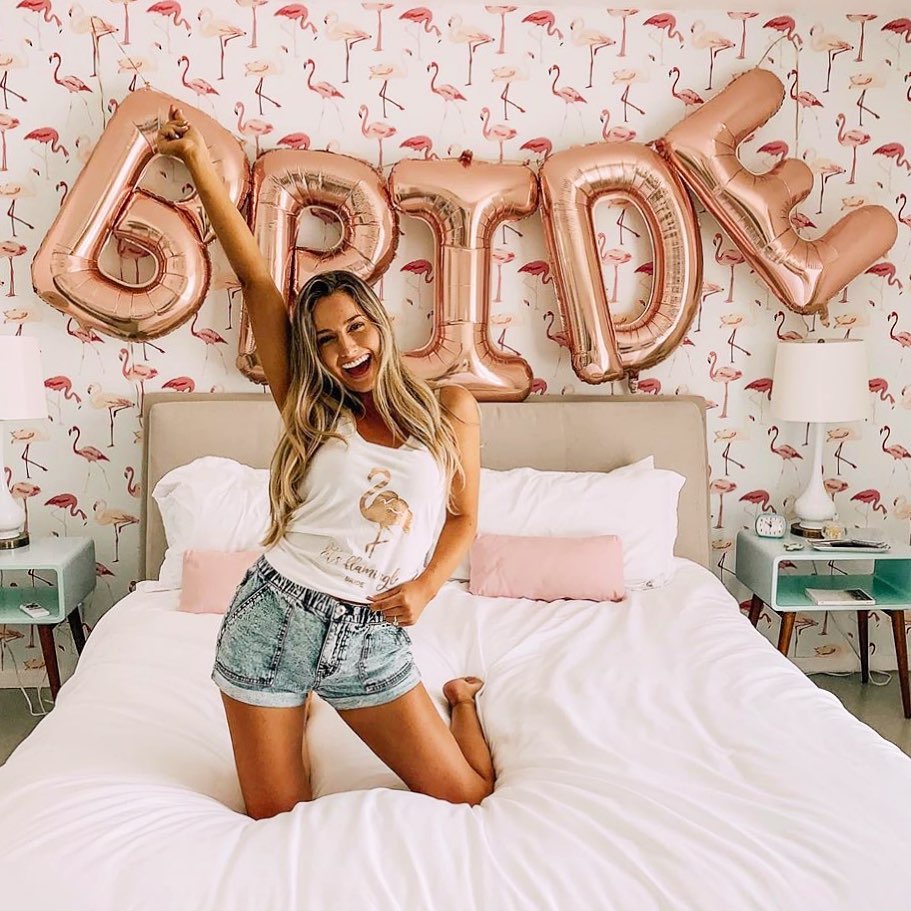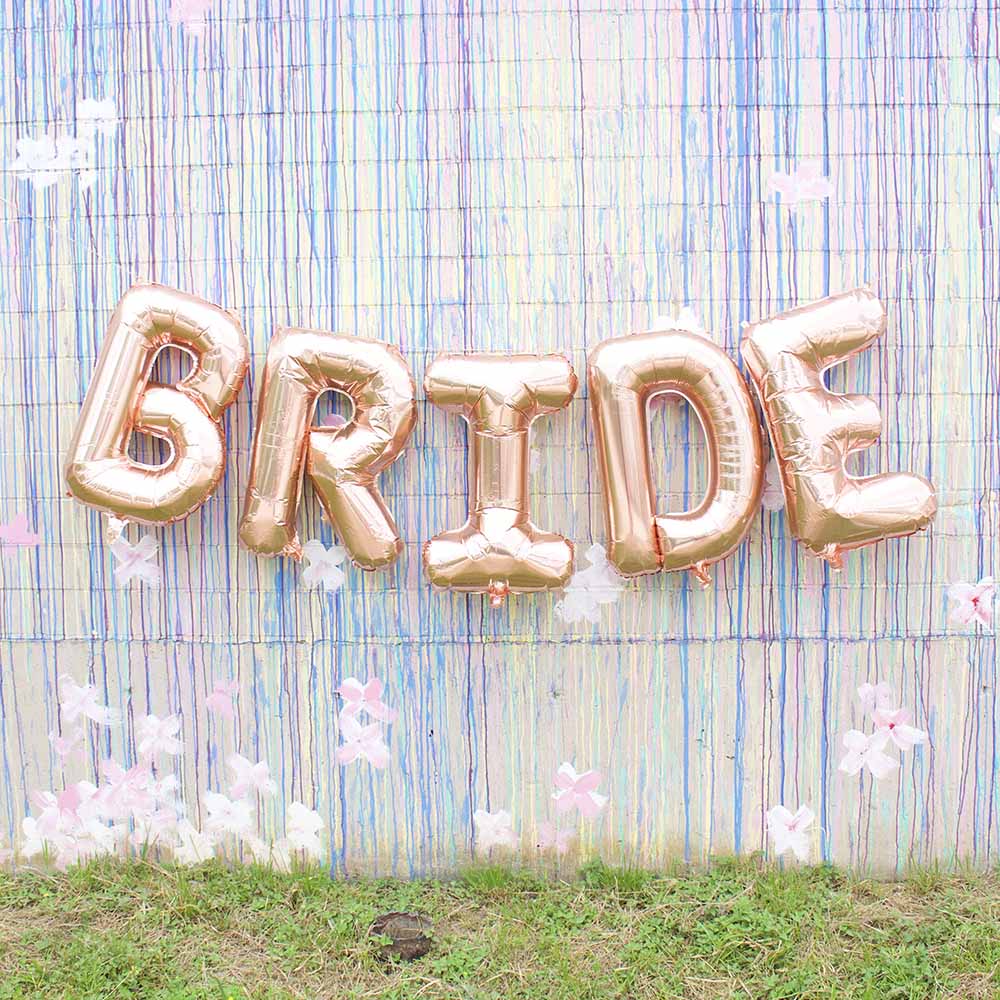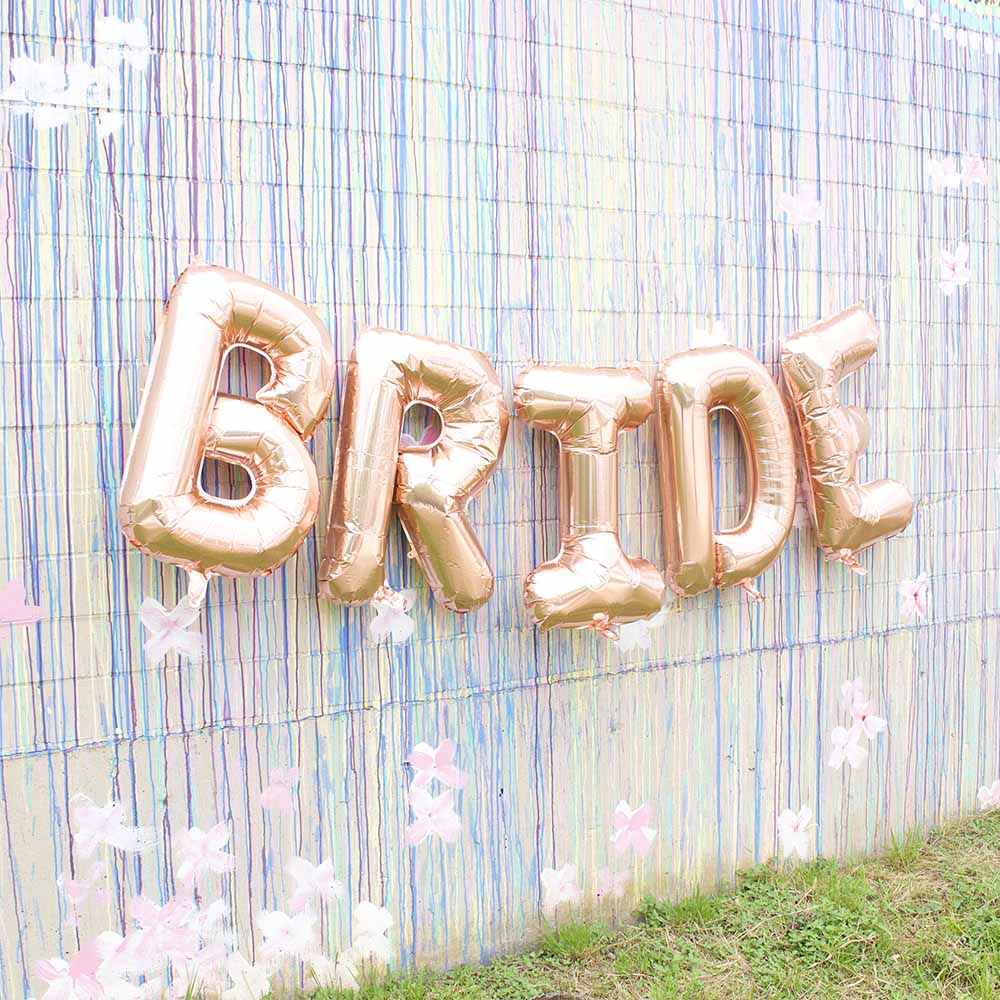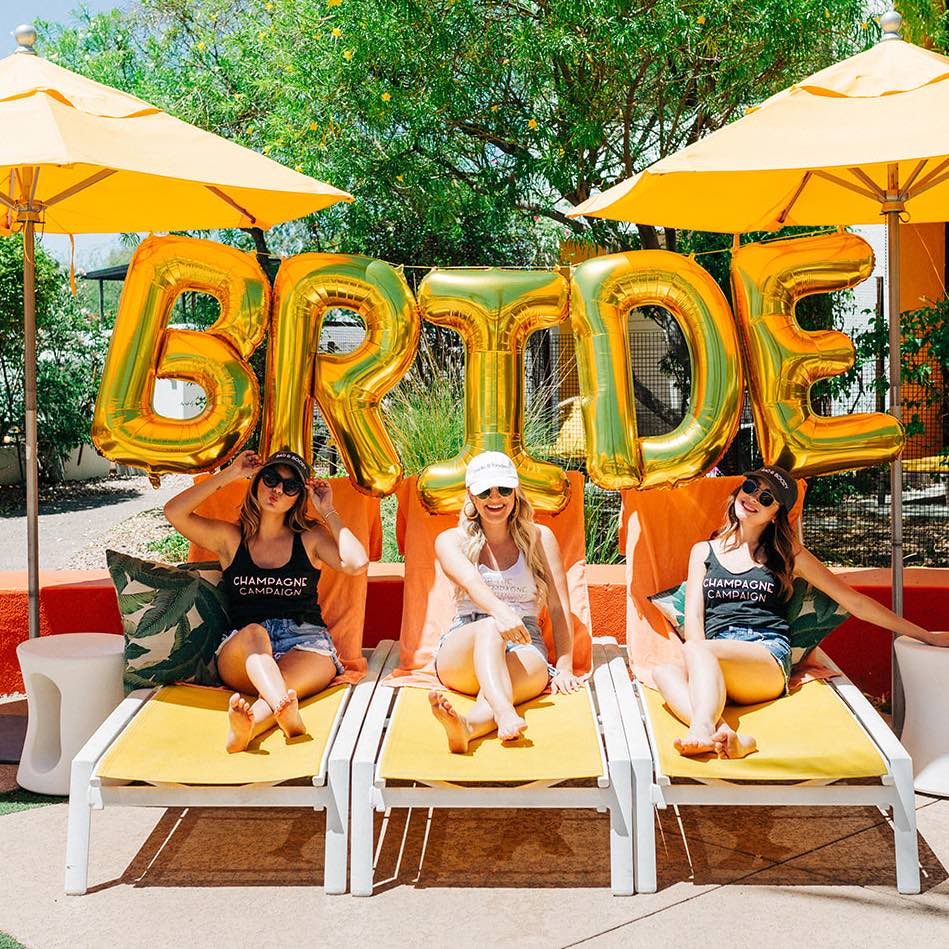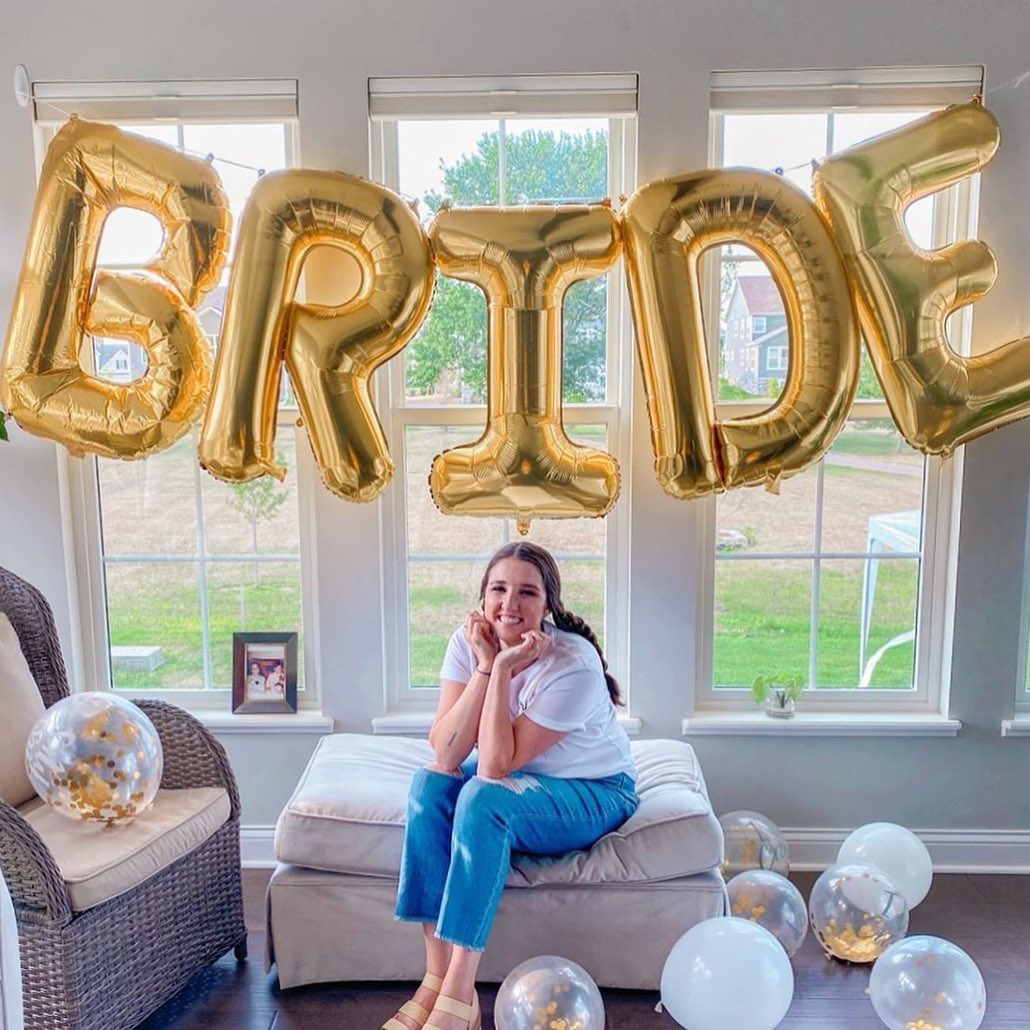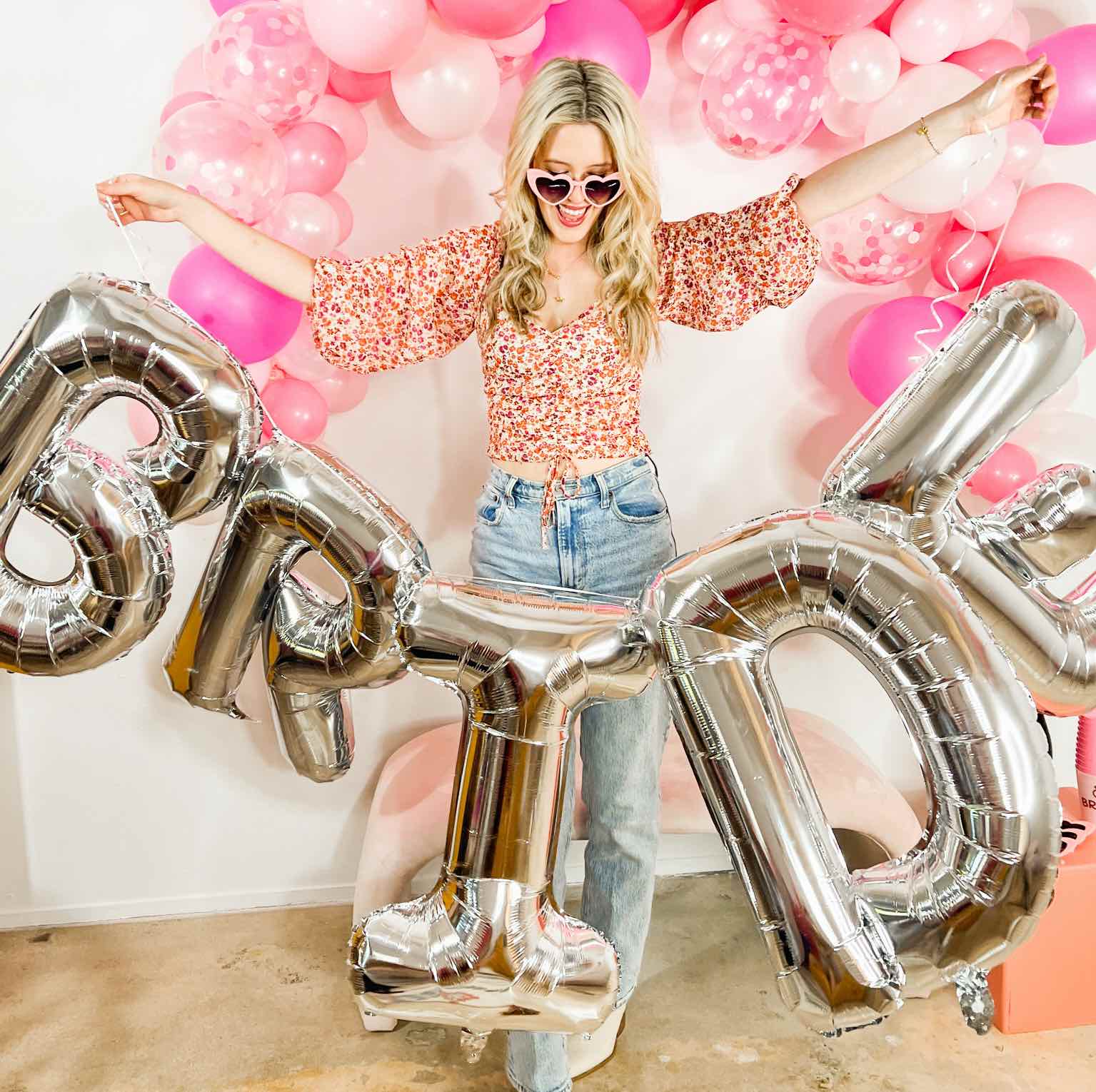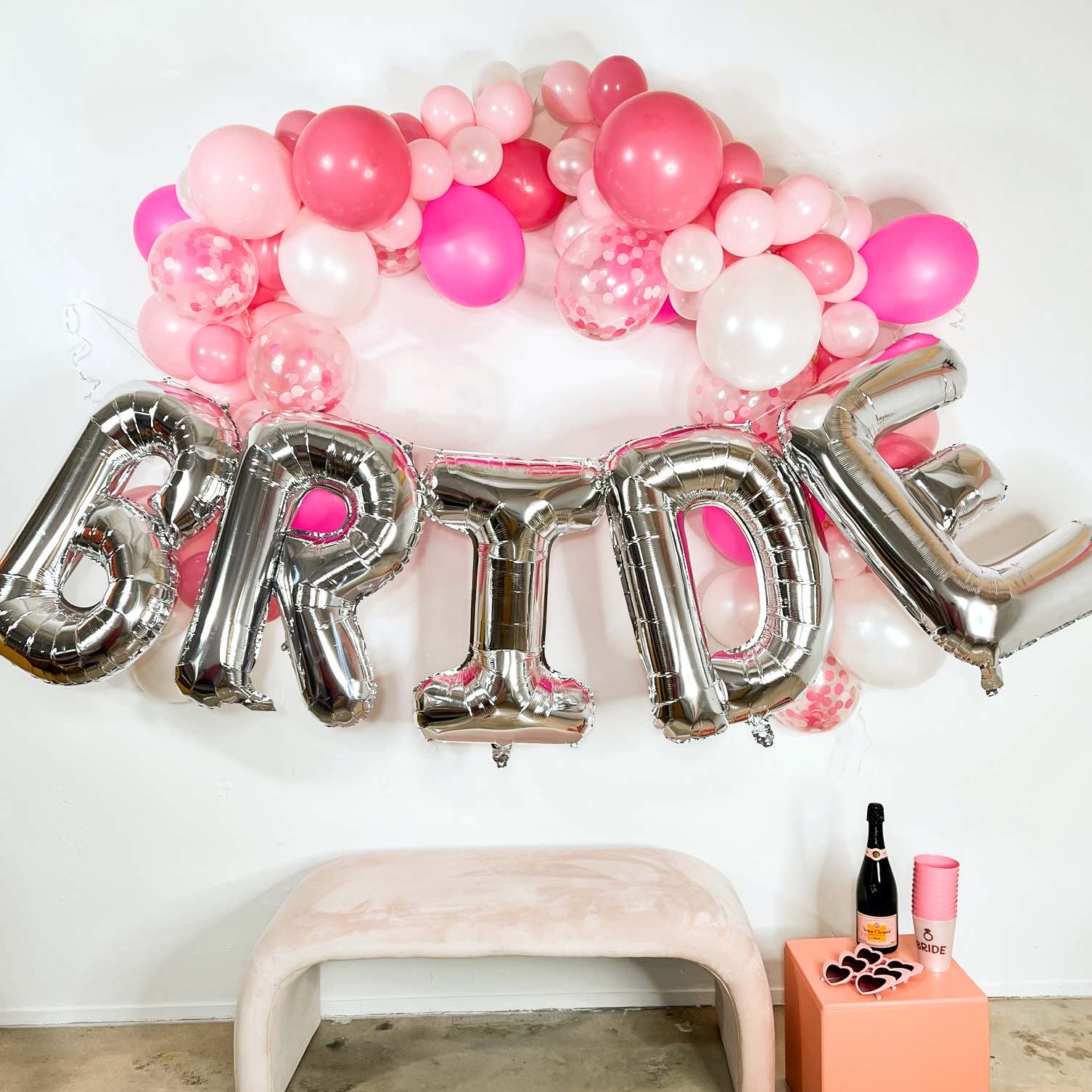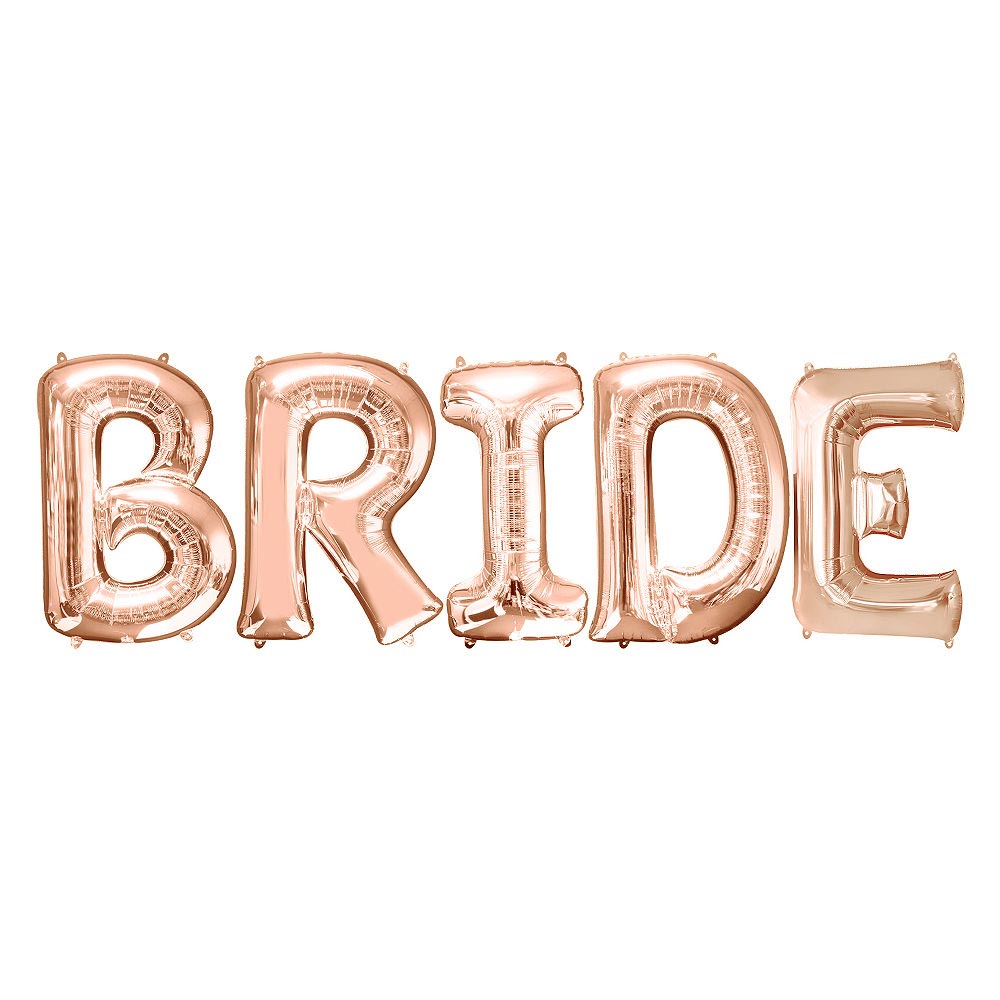 Jumbo 32" BRIDE Balloon Letter Kit
Description
Surprise the bride-to-be with these jumbo, rose gold balloon letters! These cute letters look adorable hanging up just about anywhere in the bachelorette party and make for an Instagram-worthy photo the bride will love. Each balloon letter measures 32" tall, is easy to assemble and can be reused again and again. 
32 inch tall BRIDE foil balloon letters
Available in gold, rose gold or silver
Straw included to manually inflate balloons
Ribbon included for easy stringing 
Balloons can be re-inflated for reuse
Air-fill only ; do not use helium 
Shipping + Delivery
Orders are guaranteed to ship within 1-3 business days, however most orders ship on the next business day.
It then takes an additional 2-10 days for delivery depending on the shipping service selected at checkout.
Need your items ASAP? Expedited shipping options are available at checkout.
Jumbo 32" BRIDE Balloon Letter Kit
Incorrect Letters
You literally sent me two "B's" and no E to spell Bride. So disappointed it completely ruined the decorations for my sisters bach party. I did what I could to make it look like an "e". so upsetting
Hi Cassidy - we are so sorry that this happened and have processed a refund for your banner. We have also let our manufacturer know about the mistake. If there is anything else we can do to help, please don't hesitate to reach out.
Cute Bride Balloons to Bachelorette-ify Your Pad
These balloons are adorable and they are the perfect size, but I wish they had come with instructions on how to insert the pointed straw into the valve part of the balloon. Unfortunately, the "D" and "E" didn't make it because we punctured the actual plastic part that read "valve" but you're suppose to puncture in front of the valve to fill the balloons up with air. Overall, if the product had instructions it would diminish room for error and messing the balloons up.
Thanks Kiara for the feedback and so sorry to hear this happened! We JUST added a cute notecard that includes instructions (with pictures!) on all our balloon kits so this doesn't happen again. We apologize for the inconvenience!
Bride balloons
I love the color it's prefect they are very big
FAST SHIPPING
Most orders ship next day! We fulfill all orders ourselves from our warehouse in Dallas, TX.
ORIGINAL DESIGNS
Our artwork is 100% original - designed by our team specifically for you, bach babes!
SMALL BUSINESS LOVE
Every order placed supports our small team of five, hard working boss babes.
FREE SHIPPING ON ORDERS OVER $100