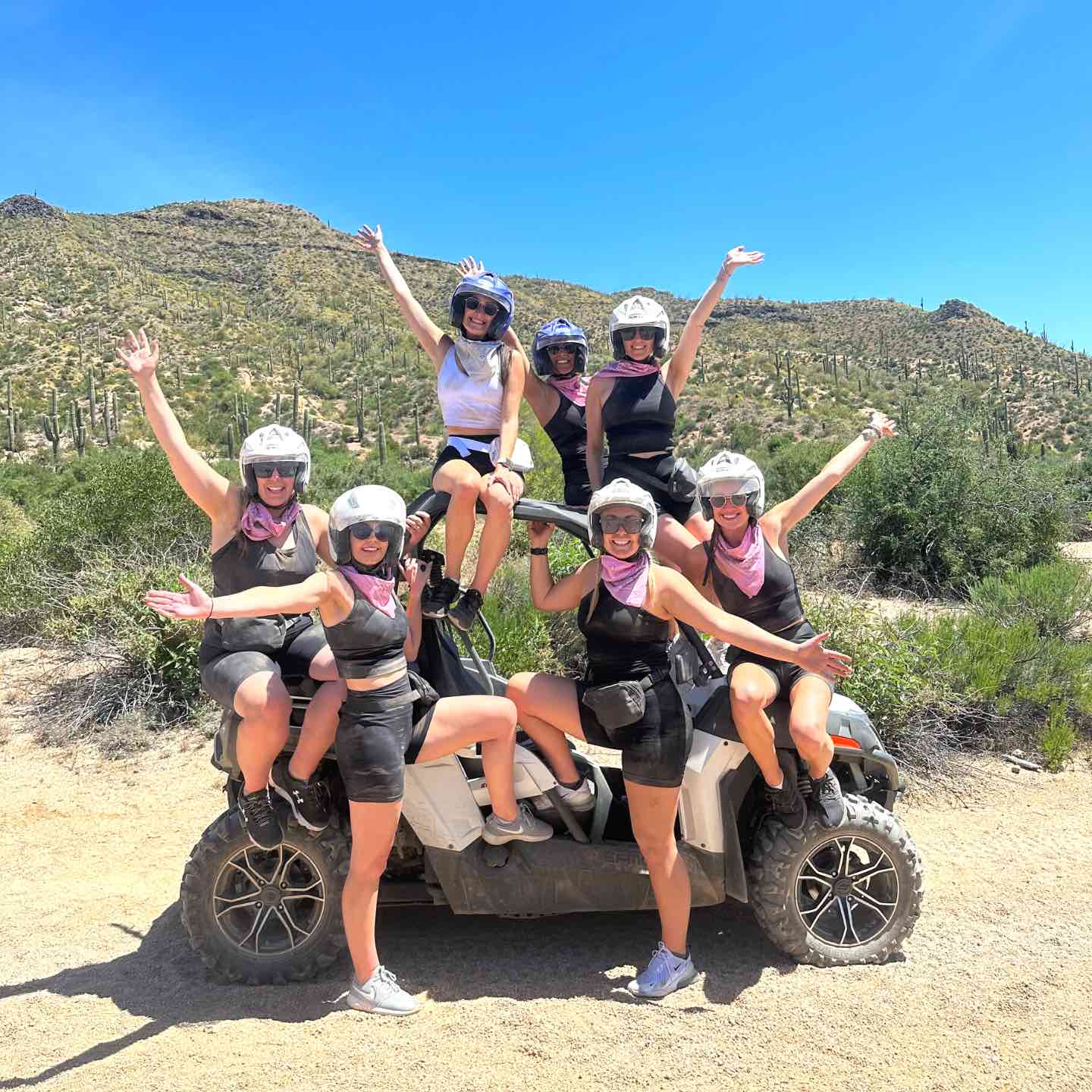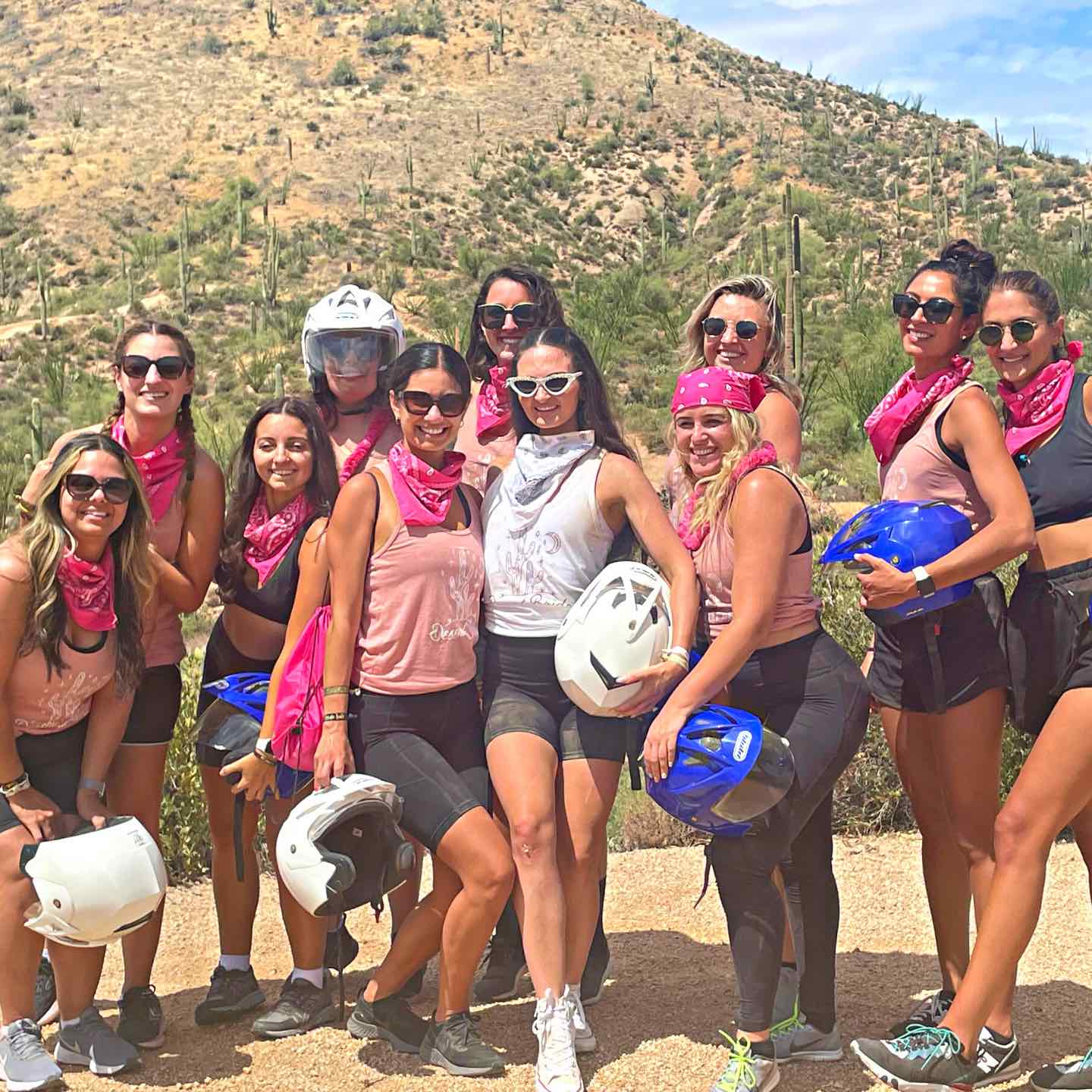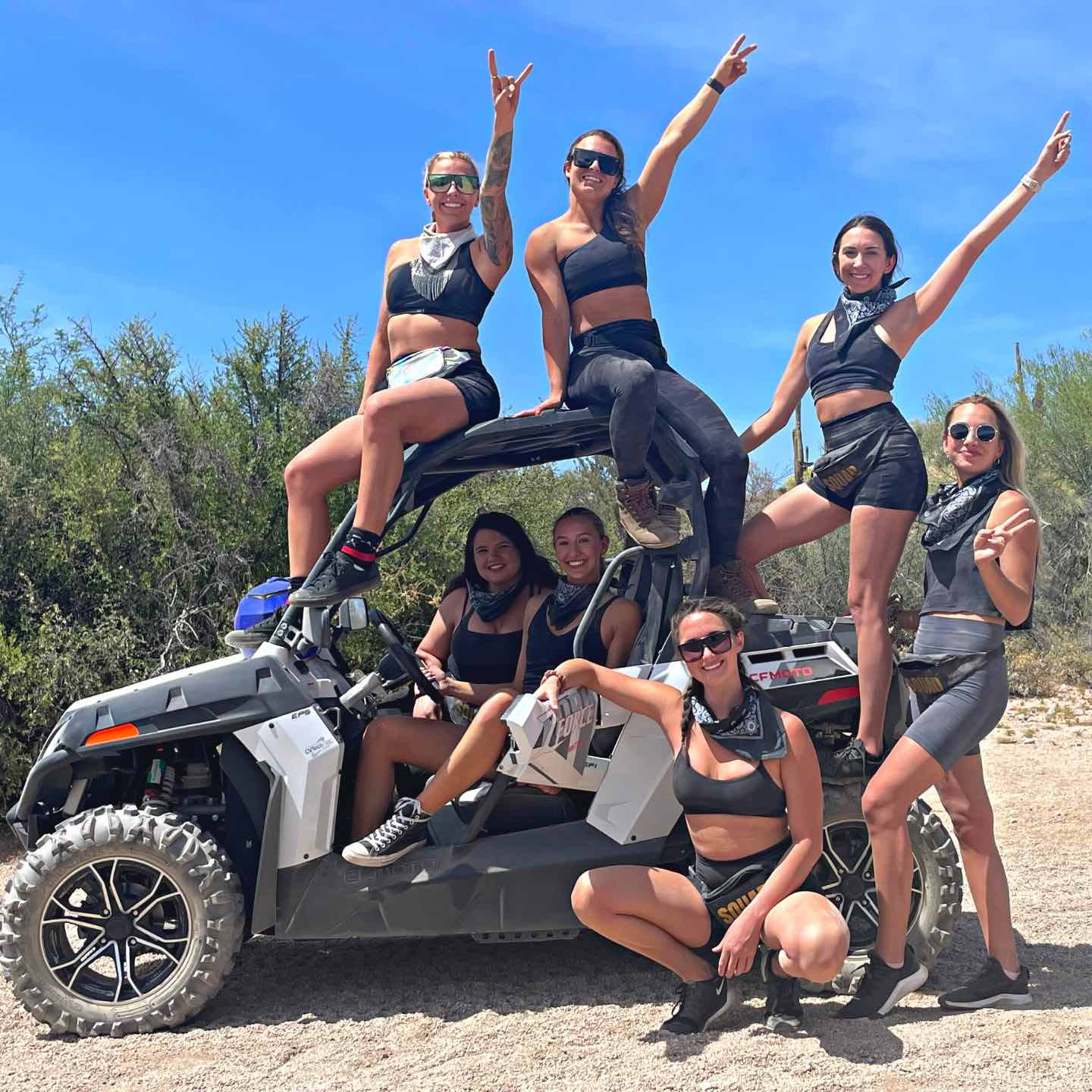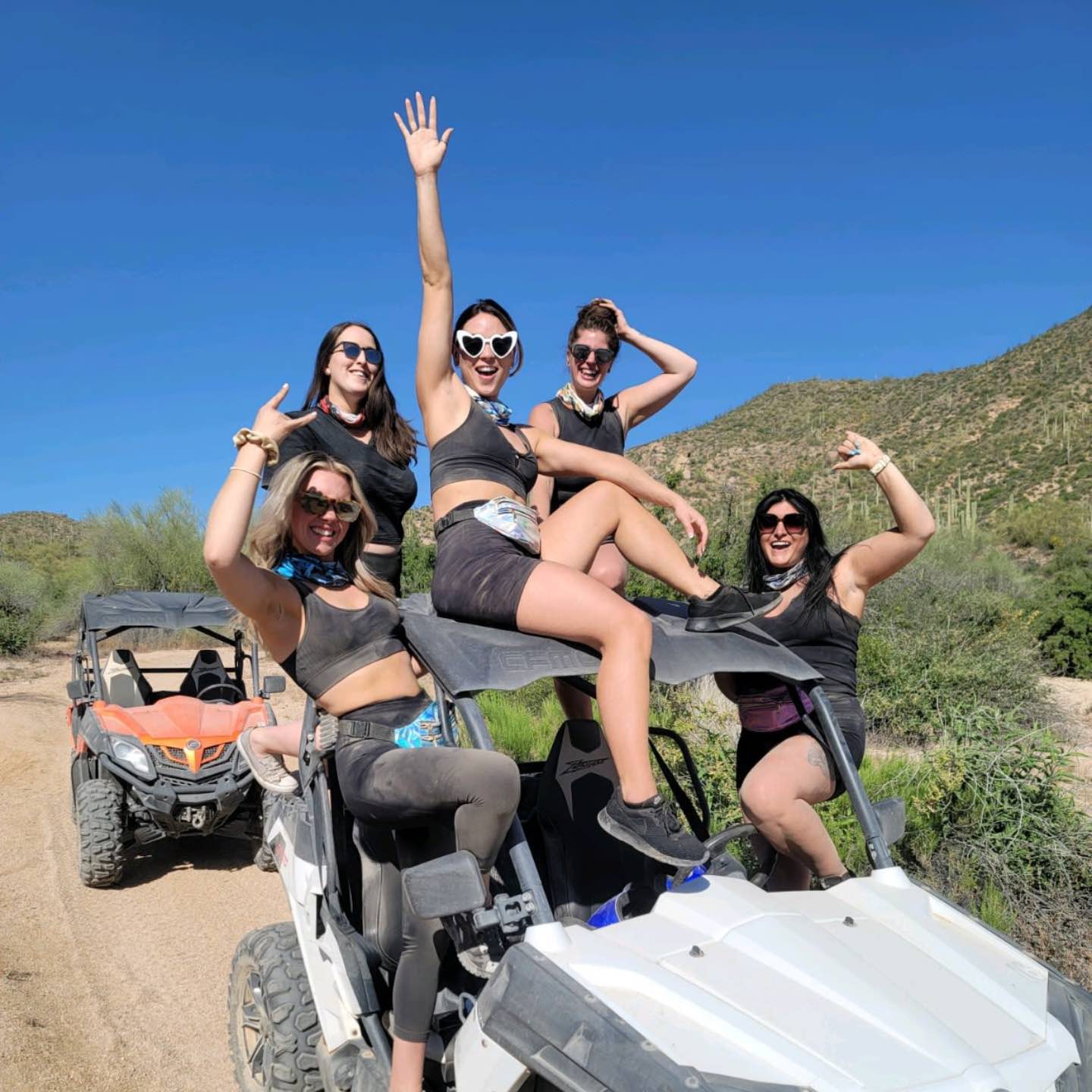 ATV Sand Buggy Tour with Desert Dog Offroad Adventures
Are you ready to explore the Sonoran desert terrain with your besties by your side? Look no further than an ATV Sand Buggy tour with Desert Dog Offroad Adventures. This isn't some slow-speed, boring trail tour. This is a smile-a-second ride through super-cool desert track: rock gardens, sandy washes, twisty canyons, technical two track and water crossing when in season!
Because we've been in business for over 25 years, we have special relationship and exclusive permits from the National Forest. You will enjoy hitting the trails in our 2 seated ATV sand buggies, where other tour companies simply aren't allowed to go. We bring the ATV buggies, helmets, neck gators, beverages and snacks. You bring the bride-to be and crew and see why this is the funnest ATV tour out there!
Highlights: 

Pricing:
$125+ per person

Capacity:

Any group size

What's Included:

- 2-hour tour in one of our brand new, 2 seater ATV sand buggy's.
- Permitted access to exclusive trails
- Experienced tour guide
- Helmets/goggles
- Neck gators for the squad
- Snacks & non-alcoholic beverages
- Transportation to & from park can be arranged

Disclosure: This page is sponsored by Desert Dog Offroad Adventures, but all opinions are our own.



ATV Sand Buggy Tour with Desert Dog Offroad Adventures
THE STAG & HEN PARTY SHOP
We believe planning a bachelorette party shouldn't be impossible! Shop affordable, adorable and originally-designed bachelorette party decorations, accessories and games organized by theme.
SHOP NOW