Home
/
Butler Service with The Cheeky Butlers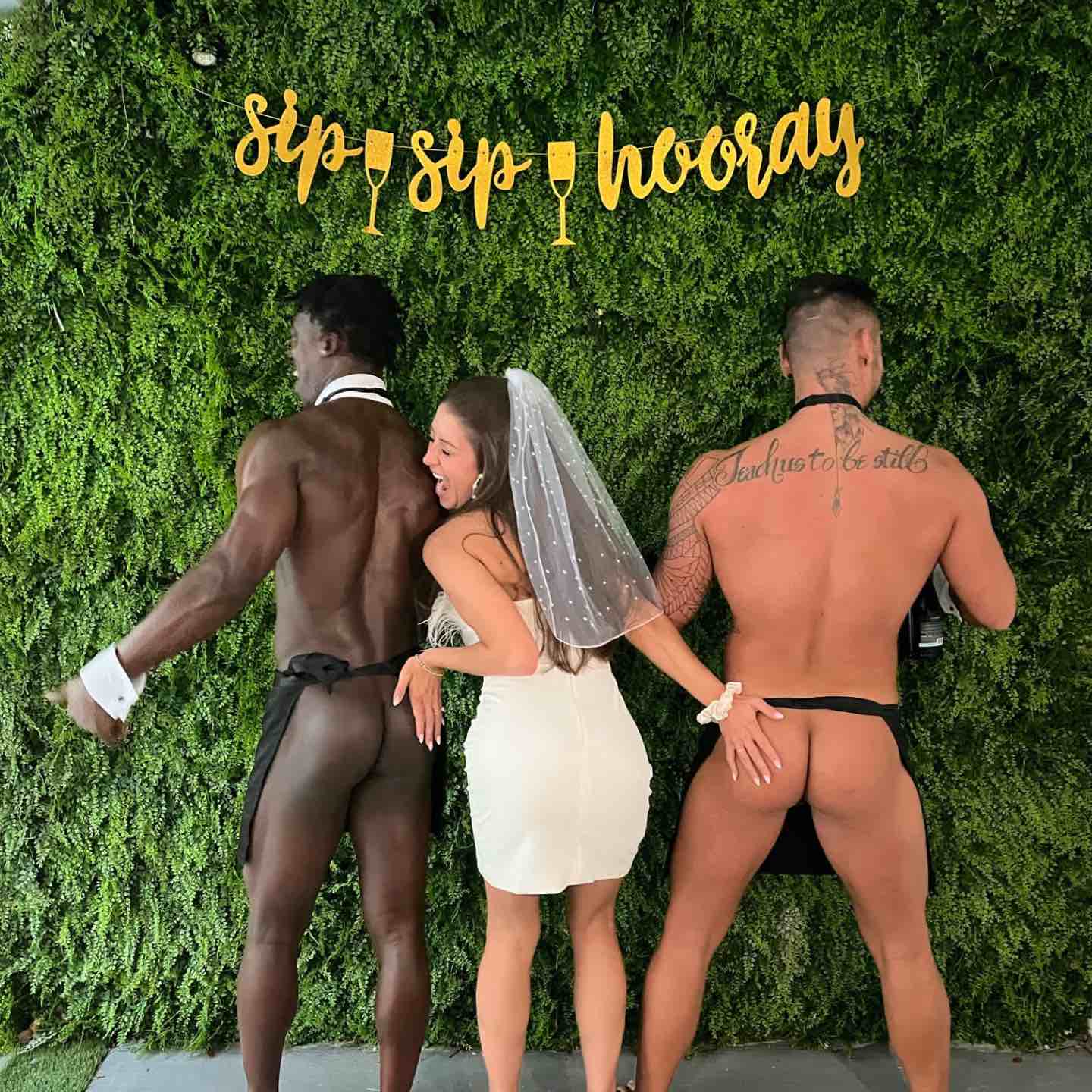 Butler Service with The Cheeky Butlers
The Cheeky Butlers™ is a unique and edgy party entertainment service featuring beautiful buff butlers dressed strategically for your pleasure. Our Cheeky Butlers are a bachelorette party must-have, who come to create an incredibly fun and unforgettable bachelorette party experience!

Our butlers will do all of the heavy lifting for you and keep your entire group entertained beyond expectation! Think of them as your own personal cocktail connoisseurs, naughty servers and pre-game party enthusiasts. They'll bring the party to your door, mix and serve cocktails, cook, dance, entertain, and pamper the bride & all her babes 😉

Highlights: 

Pricing:
1 Cheeky Butler - starting at $325/2-hour party
2 Cheeky Butlers - starting at $650/2-hour party

Capacity:
No capacity, we love big groups!
Location:
Nashville, Miami, Palm Springs, Scottsdale, Tampa Bay, Ft Lauderdale 
What's Included:
- 2 to 4 hour, butler & party hosting service
- 1 or 2 cheeky butlers
- Cocktail mixing chemists and bartenders
- Cooking and waitering artists
- Party & game hosts
- Strip poker enthusiasts
- Tequila shot instigators
- Professional Photographers
- Lap dance providers
- Body shot promoters


- Massage and sunscreen application specialists




Disclosure: This page is sponsored by The Cheeky Butlers, but all opinions are our own.



Butler Service with The Cheeky Butlers
THE STAG & HEN PARTY SHOP
We believe planning a bachelorette party shouldn't be impossible! Shop affordable, adorable and originally-designed bachelorette party decorations, accessories and games organized by theme.
SHOP NOW