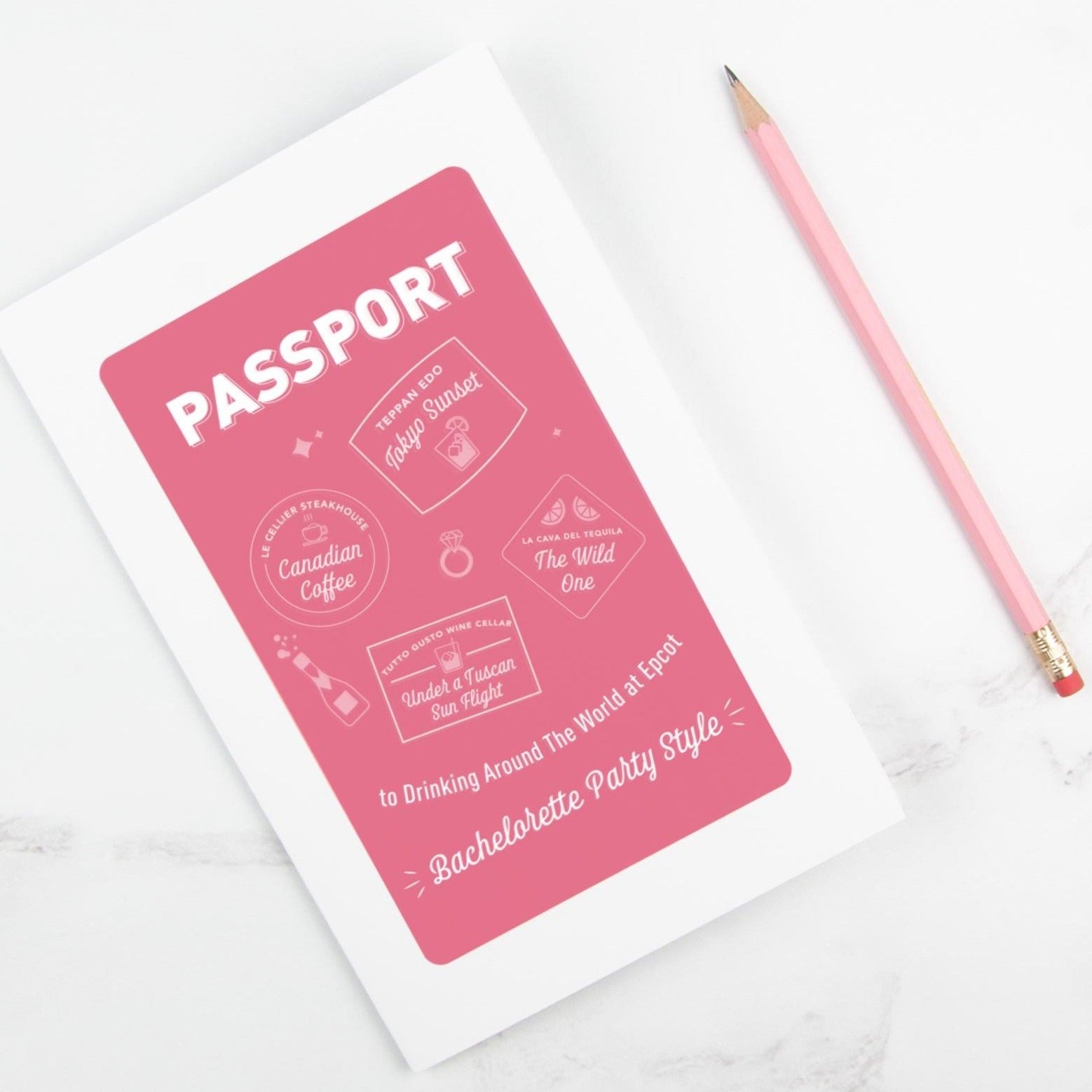 Passport To Drinking Around The World at Disney's EPCOT Theme Park
Enter your email to download this activity!
As soon as you enter your email address, you'll see a link to download your free bachelorette party game PDF.
By entering your email, you are opting in to receive emails from Stag & Hen, but don't worry - we promise we won't spam ya, and you can unsubscribe at any time.
Description
You just got engaged. What are you going to do next!? OBVIOUSLY, YOU'RE GOING TO DISNEY WORLD. And no Disney World bachelorette weekend is complete without a day of Drinking Around The World at Epcot! Download our free passport to help guide you through the park and learn fun facts about wedding traditions around the world along the way. Our passport includes a checklist of all countries to stop at in Epcot, a recommendation of which restaurants to visit and what drinks to order, along with a fun fact for each location. Cheers! 
Free, digital download for you to print at home

PDF includes 10 pages with easy instructions on how to assemble into a passport booklet 
Passport includes a checklist of countries to visit at Epcot with a recommendation of what restaurant to visit, drink to order and a fun fact about a local wedding tradition
PDF available to download after entering your email (we won't spam, we promise!)
Shipping + Delivery
Orders are guaranteed to ship within 1-3 business days, however most orders ship on the next business day.
It then takes an additional 2-10 days for delivery depending on the shipping service selected at checkout.
Need your items ASAP? Expedited shipping options are available at checkout.
Passport To Drinking Around The World at Disney's EPCOT Theme Park
FAST SHIPPING
Most orders ship next business day
ORIGINAL PRODUCTS
Our artwork is designed in-house
SMALL BUSINESS LOVE
Every order placed supports our small team!
FREE SHIPPING ON ORDERS OVER $100