Home
/
Pub Crawl with Savannah Slow Ride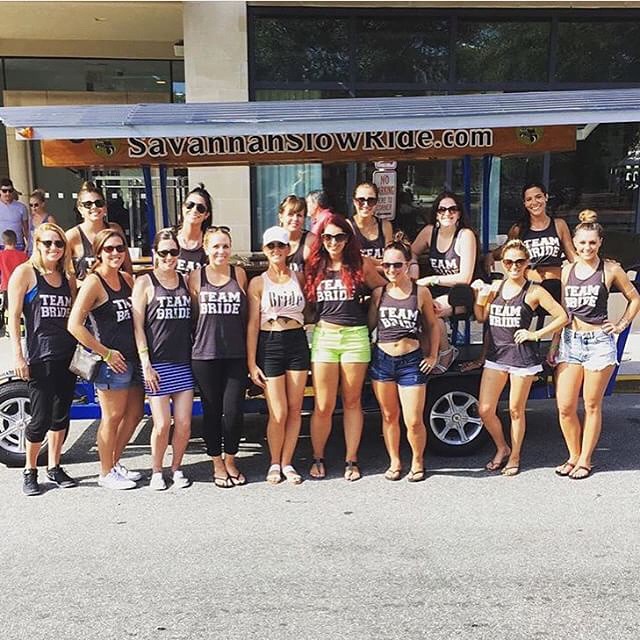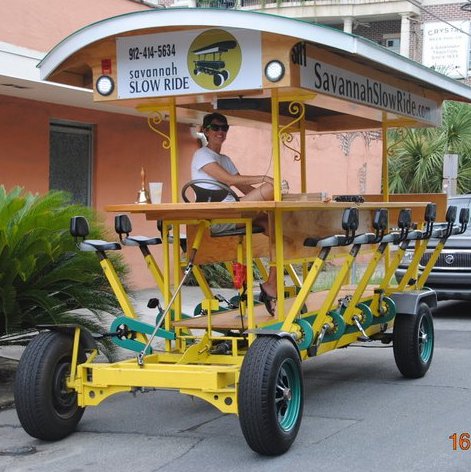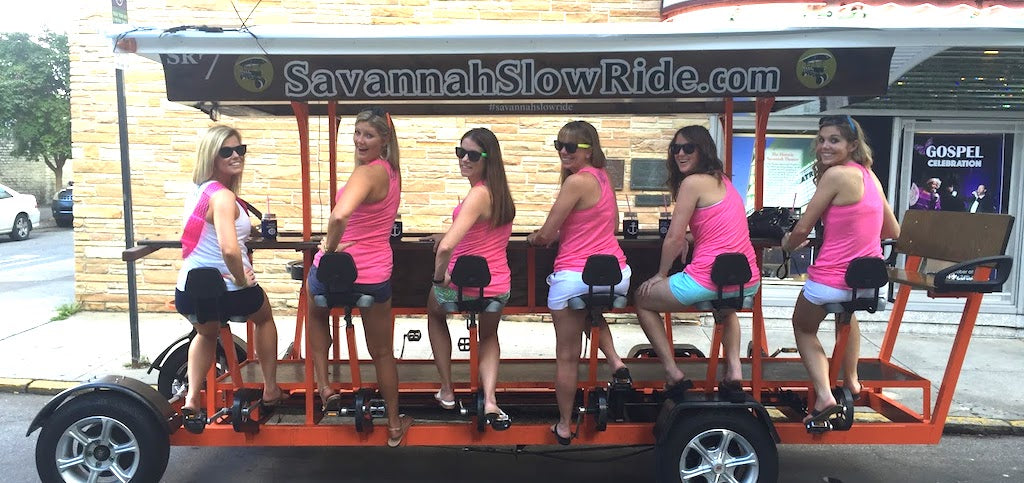 Pub Crawl with Savannah Slow Ride
Pedal your way through one of America's oldest cities when you book a bike with Savannah Slow Ride. Mix-and-match with another group or reserve a bike for your whole squad and experience Savannah from the comfort of your own moving pedal pub. Just a side note: Opt for a romper over a dress for the sake of your sanity, trust us.
Highlights: 

Pricing:

$35+ per person

Capacity:

Groups up to 15

What's Included:
- 2 hour eco-friendly tour 
- Tour guide 
- Alcohol allowed on board (no coolers) 
- iPod hook up for music 
Private Parties:
$400 - $425 to reserve the entire bike
Neighborhood:
Historic District

 Photos courtesy of 
Savannah Slow Ride/Facebook
Savannah Slow Ride
420 W Bryan St, Savannah, GA 31401
(912) 414-5634

Pub Crawl with Savannah Slow Ride
THE STAG & HEN PARTY SHOP
We believe planning a bachelorette party shouldn't be impossible! Shop affordable, adorable and originally-designed bachelorette party decorations, accessories and games organized by theme.
SHOP NOW