Home
/
Spacious Party Suite with Sonesta Suites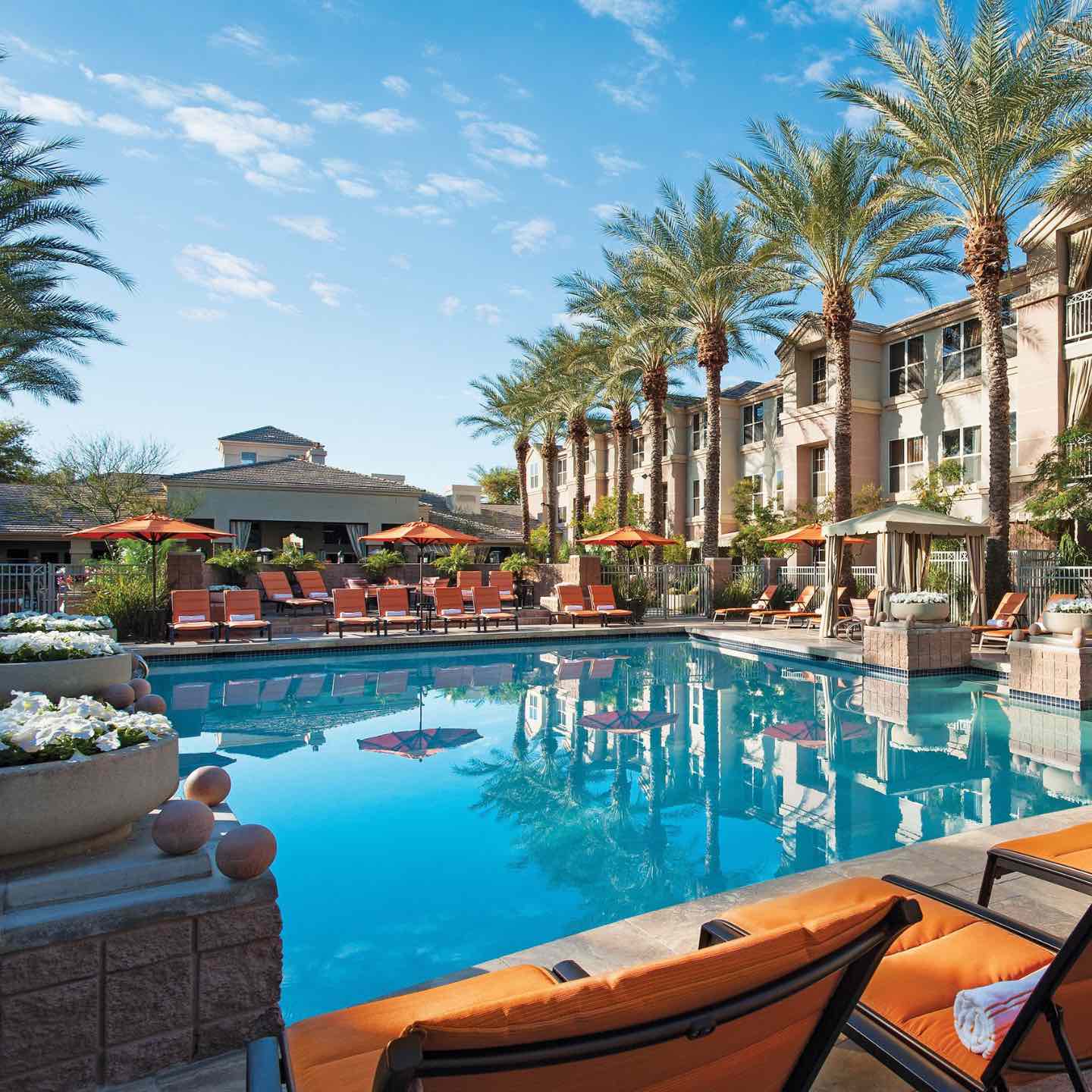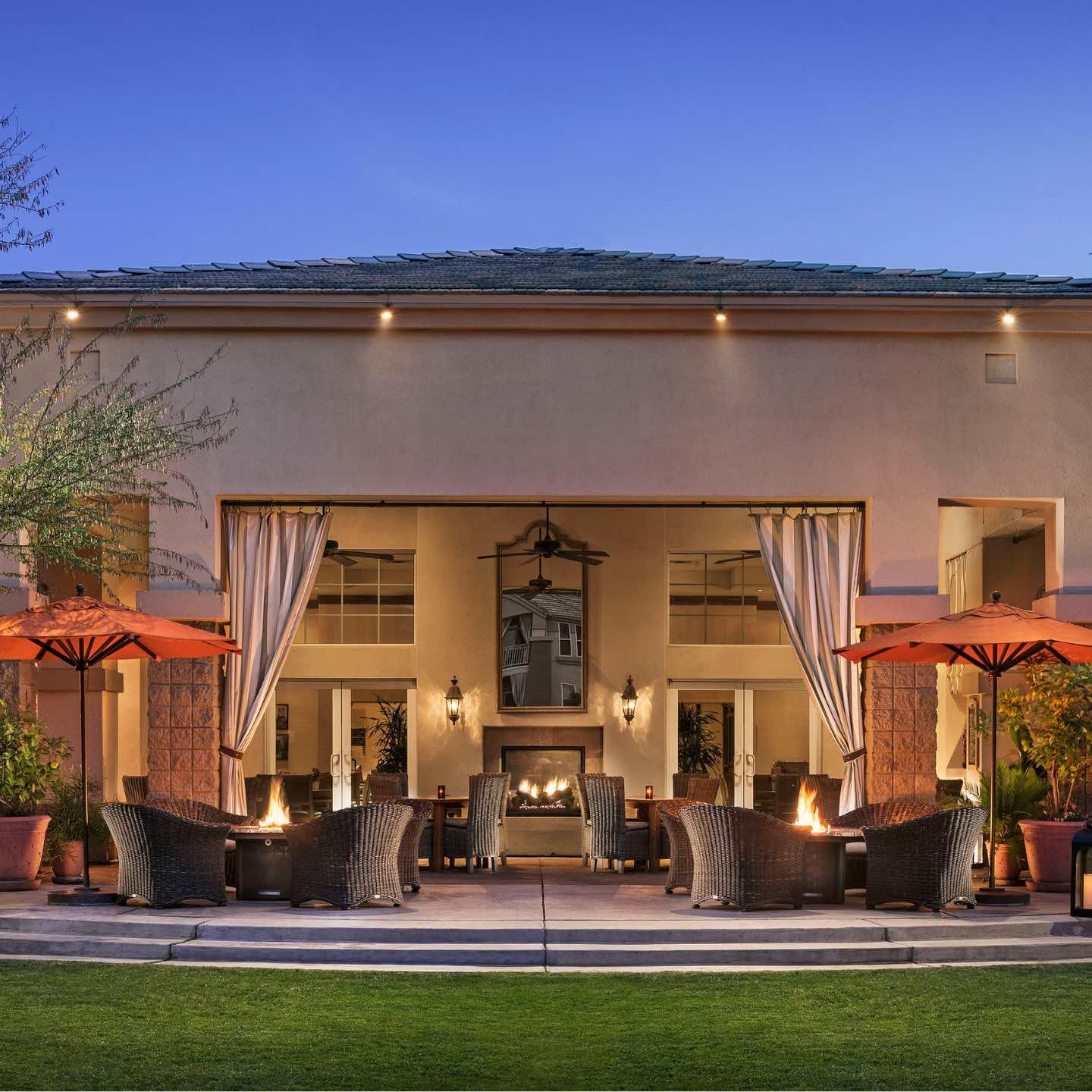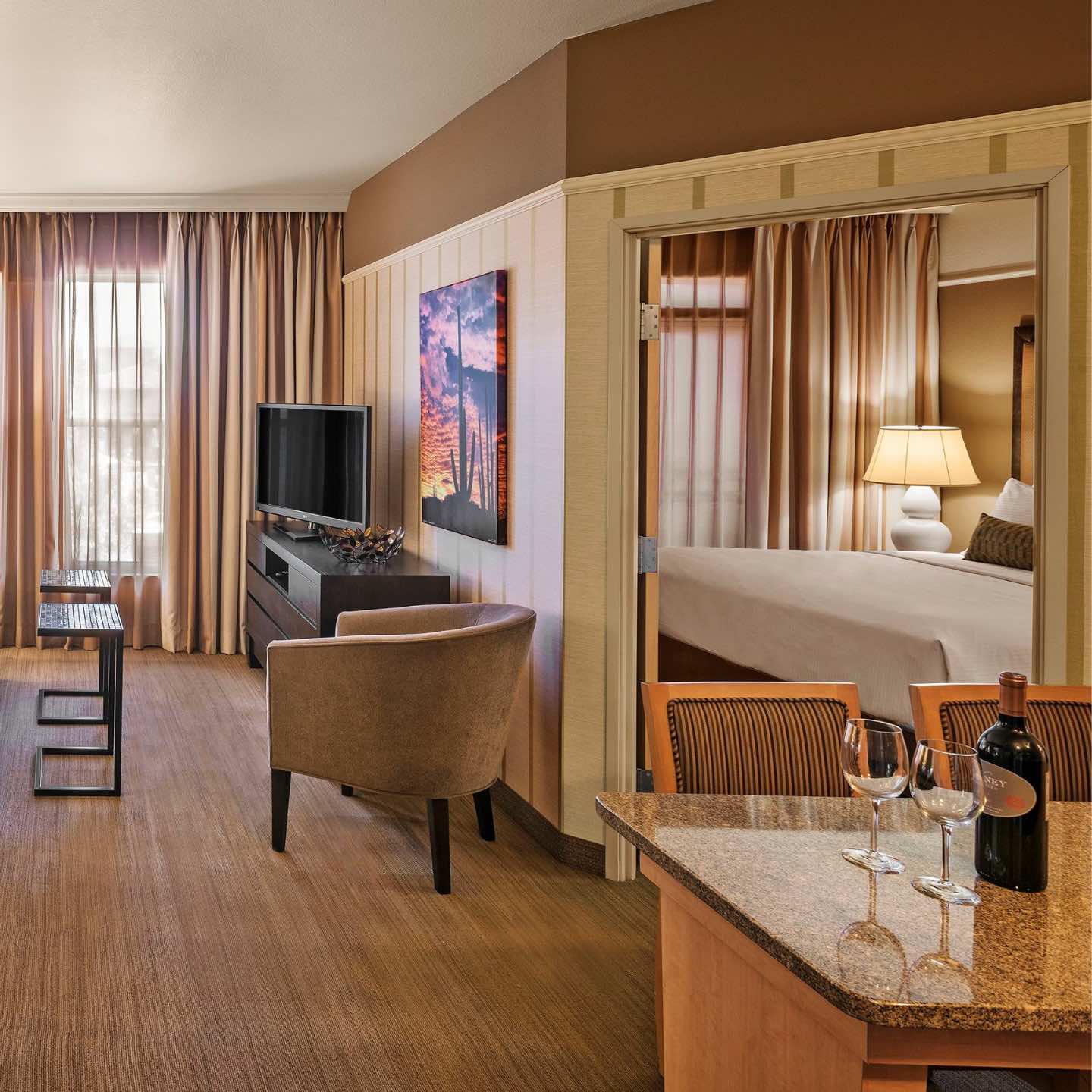 Spacious Party Suite with Sonesta Suites
Welcome to Sonesta Suites Scottsdale, your ultimate bachelorette party destination! Nestled in the heart of the vibrant Gainey Ranch area, our spacious suites offer the perfect blend of comfort and style for your unforgettable getaway. Imagine lounging by the sparkling pool with your besties, surrounded by lush palm trees and cabanas, sipping on colorful cocktails from our poolside bar 🍹

Indulge in the vibrant nightlife of Scottsdale with our convenient location nearby bars, restaurants, and boutique shops, ensuring your party is always in the center of the action. Our spacious suites provide ample room for pre-party pampering and bonding, with modern amenities and cozy furnishings that set the mood for your celebration.

Whether you're looking to unwind with a spa day or dance the night away, Sonesta Suites Scottsdale is the ultimate base for your bachelorette adventure, promising memories that will last a lifetime.

Sonesta Suites Rental Includes:
• All suites include refined decor, custom hardwood finishes, fine furnishings, and a plethora of features

• Pillow-top mattresses, plush bedding with additional sofa bed

• Marble bathroom with walk-in rainfall shower and spa-quality toiletries

• Hair Dryer + Iron/Ironing board

• Kitchen with stove top, microwave, refrigerator, dishwasher + breakfast bar

• Keurig coffee maker

• Complimentary Wi-Fi

• Flat-screen television with Staycast Sonifi TV streaming service, Google Chromecast, and premium movie channels

• 24/hour fitness center

• Heated pool & hot tub



Disclosure: This page is sponsored by Sonesta Suites Scottsdale, but all opinions are our own.


Spacious Party Suite with Sonesta Suites
THE STAG & HEN PARTY SHOP
We believe planning a bachelorette party shouldn't be impossible! Shop affordable, adorable and originally-designed bachelorette party decorations, accessories and games organized by theme.
SHOP NOW